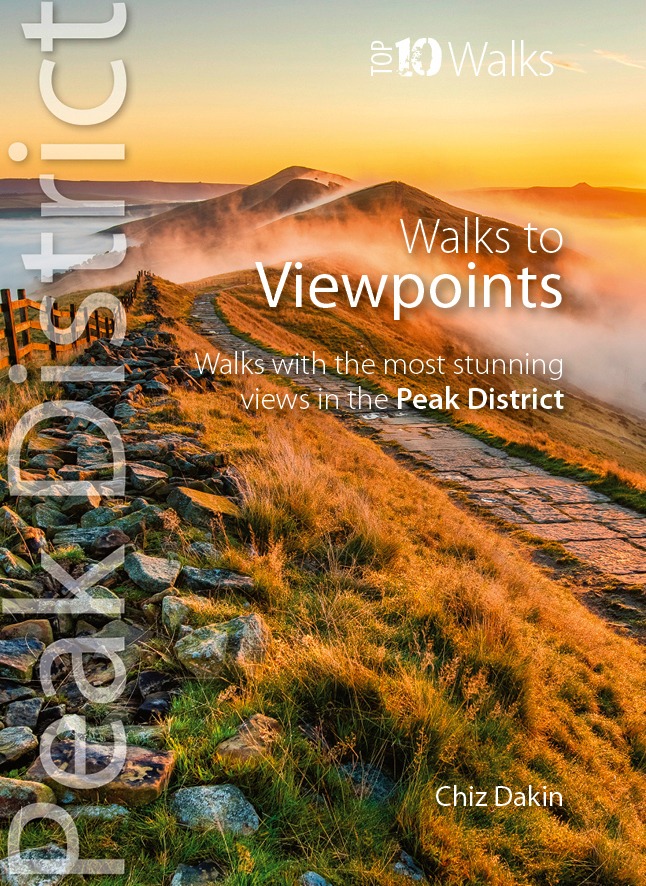 I've just received the advance info and front cover image of my latest book – Walks to Viewpoints.
It's one of the Top10 series of walking books published by Northern Eye. Although some of my images have appeared in other books they've published, this is the first book I've written for them (although my first published book was the 1st edition of my Peak District Cycling guidebook for Cicerone).
Really excited to see this coming to fruition – and I've a second book in the series in the pipeline too!
It was thoroughly enjoyable researching the walks and shooting several of the images for this book; both of which helped me rediscover some lovely Peak District viewpoints.
Some of these include Shutlingsloe, Alderman's Hill as well as of course the much better known ones such as Mam Tor and Monsal Head.
Of course, researching some of the snippets of information that go with the routes, such as the legend of the giants Alder and Alphin who were both in love with the nymph Rimmon, or that Cloud (as in Thorpe Cloud) is thought to derive from the word for rock, was equally as fascinating and surprising in places as the outdoors boots on the ground research.
Publication date is now expected to be late 2018 – I looking forward to seeing it in the flesh!