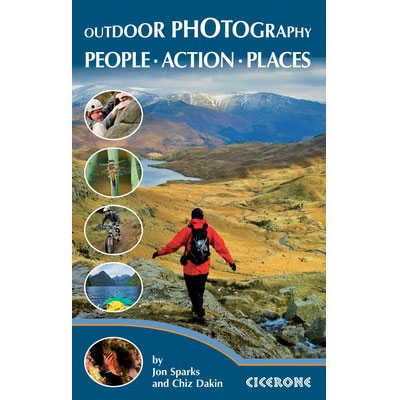 Photography and the outdoors could have been made for each other. Outdoor enthusiasts who want their photographs to do full justice to the quality of their outdoor experiences need look no further, as this book is about making the most of that connection.
Building on the foundations of the original Cicerone guide to outdoor photography, this second edition has been rewritten from the ground up, and expanded to cover a wide range of outdoor activities on land, in and on the water, in the air and in extreme environments. Fully up-to-date with the latest digital developments, it is naturally illustrated with a host of stunning images. Professional outdoor photographers Jon Sparks (author of 1st Edition) and Chiz Dakin introduce and explain essential technical concepts in the clearest possible language.
The emphasis is on practical, realistic advice for people who want to take better photographs of what they like doing best, while still enjoying it to the max.
This book avoids technical jargon and concentrates on how to take the best pictures in the circumstances available.
It explains the particular approaches needed for many outdoor activities including trekking, climbing, cycling and water sports.
Covers landscape, action photography, wildlife, tough situations, the best gear, and what to do with the images when you get back home!
It is available direct through Cicerone, online through Amazon
(please use this link as Chiz then gets a small amount of commission which helps her research and write further books and articles 🙂 ). Or if you prefer to buy in person,rather than online the book is available in many good bookshops and outdoor stores.