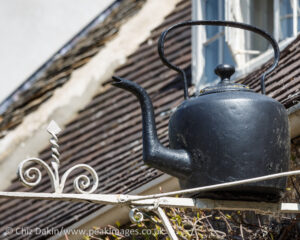 In the process of researching my forthcoming cycling guidebook to the Cotswolds I have found it hard to find out in advance where good cafes en-route might be.
So to help others cycling in the Cotswolds and around, I'm collecting an informal list of those that seem good (either because I stopped at them and they were great) or because they looked good as I passed by – having probably stopped at an earlier establishment, or was just a tad too soon in the route!
Just a few to begin with, I'll add to them as and when 😉
If you have any additional suggestions for good cycling cafes or pubs in the area, please contact me to add them to the list.
In the Cotswolds
Burford
Huffkins Bakery – excellent sausage cobs, good outdoors courtyard
Chadlington
Cafe de la Post – outdoors seating, excellent coffee, good cobs
Coln St Aldwyns
Community Shop/Cafe – unusual cold drinks, coffee smelled fantastic
New Inn
Little Barrington
Fox Inn
Great Rissington
Lamb Inn
Sherborne
Village Tea Rooms
Broad Campden
Bakers Arms – excellent food and beer
Batsford
Batsford Arboretum – surprisingly good bakery
Upper Brailes
La Tradition (French Bakery) – apricot croissants are gorgeous
The Gate – 16th Century PH
Eastleach
Victoria Inn PH – excellent steak – a proper medium rare
On the edge of the Cotswolds
Chippenham
Parsons Cafe – excellent coffee
Boswell's takeaway – excellent coffee and good sausage baps
If you're looking for cycle hire – why not check out my list of cycle hire centres (including mobile cycle hire services) in the Cotswolds. (It's a bit more complete than this page too!)