Over the last few days we've noticed a big increase in the number of times the parents are flitting back and forth to the nest site. Due to the position of the nest it's hard to see if they are carrying food, but the amount of activity we are seeing is very suggestive that there are chicks in the nest – yay!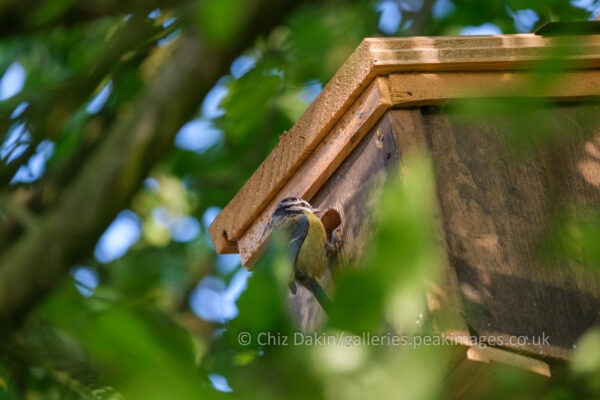 We're also beginning to hear lots of quiet tweetling coming from the tree – and we're pretty sure it's coming from the nest box, which is another good sign we have chicks in the nest!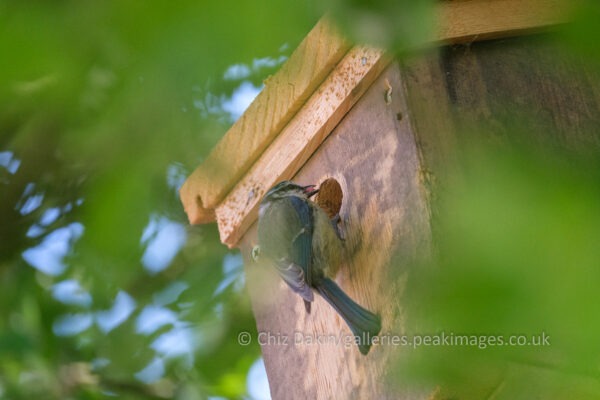 Fortunately they seem completely unfazed by our presence in the garden, so it's lovely to just sit and watch them flying back and forth. They seem to exit very quickly from the nest site, but on return often land on a branch at the outer edge of the tree, then move around between three to four branches, creeping slowly closer to the nest-box, before landing on its entrance hole, then shimmying through it. Sometimes though they either fly X-wing-like through the maze of tree branches, and almost straight to the hole.